Custom Minting
Awards & Recognition
Elevate their achievement by awarding your employee or client with an award that is worthy of their accomplishment. Our in-house custom minting specialists can work with you to craft the perfect piece that fits your budget and timeline.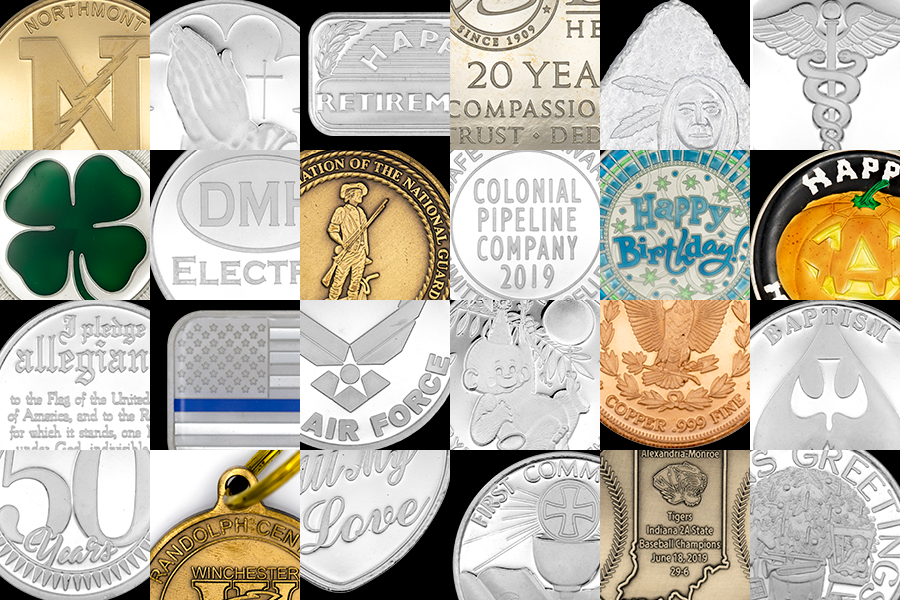 Custom Minting
Have a Question? or Ready to Get Started?
Silver Towne Mint's dedication to customer service ensures your complete satisfaction. We work with all kinds of Businesses, Corporations, Clubs, Schools, and Universities. We can answer any questions regarding your custom minting project.
How To Order