Custom Minting
Let Us Make Your Vision a Reality
Commemorative, Awards, & Promotional Minting
Mark the Moment with Exceptional Pieces
From milestone occasions (birth, retirement, award) to promotional items, our team of minting professionals can help guide your project from start to finish. With all of our design, production, and finish work under one roof, your project will receive the attention it deserves. Let us make your vision a reality.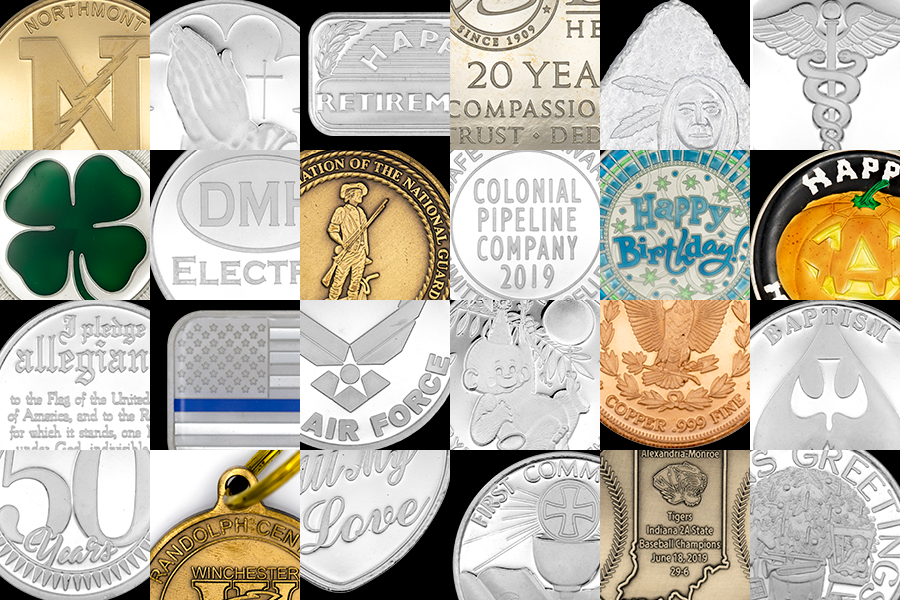 Custom Minting
Have a Question? or Ready to Get Started?
Silver Towne Mint's dedication to customer service ensures your complete satisfaction. We work with all kinds of Businesses, Corporations, Clubs, Schools, and Universities. We can answer any questions regarding your custom minting project.
How To Order