Custom Minting
Military & Public Service
Pride, tradition, loyalty. Honor an American hero with heirloom-quality pieces, crafted in the U.S.A. Whether it is the armed forces or a public servant, our custom capabilities allow for the most intricate designs and artistic quality fitting our nation's protectors.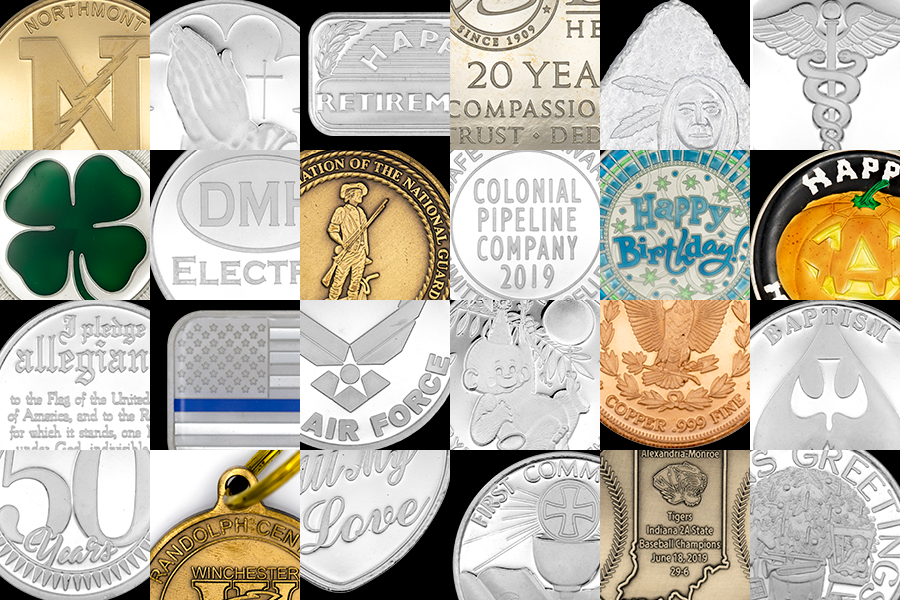 Custom Minting
Have a Question? or Ready to Get Started?
Silver Towne Mint's dedication to customer service ensures your complete satisfaction. We work with all kinds of Businesses, Corporations, Clubs, Schools, and Universities. We can answer any questions regarding your custom minting project.
How To Order